Chanel & Dior eyeshadows Fall 2020
Chanel & Dior eyeshadows Fall 2020
Candeur et Sèduction by Chanel and Rouge Trafalgar by Dior are some of the new palettes for Fall 2020 and they are about pink/red shades.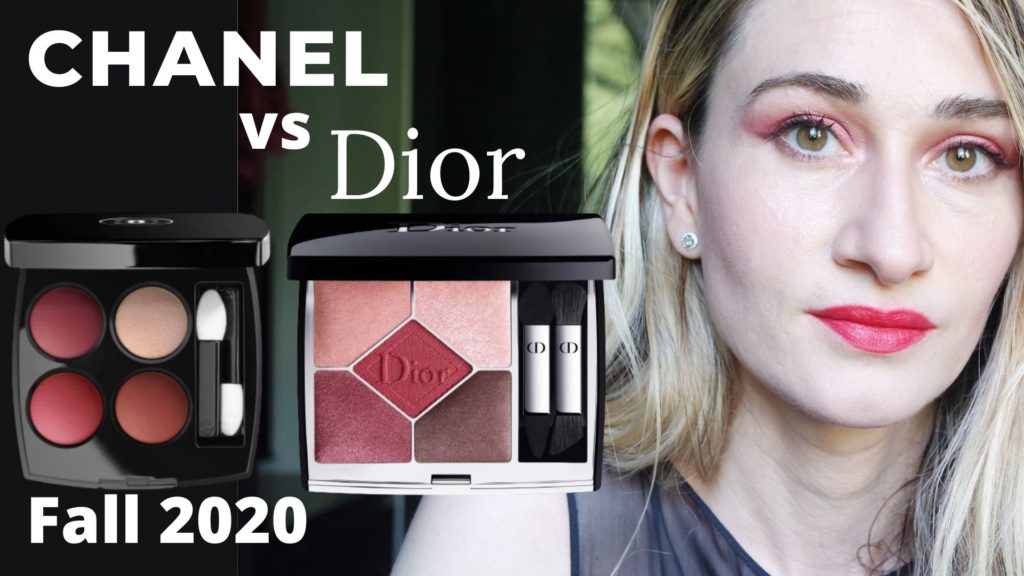 I decided to make a video comparison on my Youtube Channel of these beautiful palettes since they could look very similar at first glance.
Candeur et Sèdeuction is defintely more about pink tones, from vibrant cherry hue to muted berry tones.
Rouge Trafalgar instead is more about elegant red shades justaxposed to a brown shade perfect to add a little bit of depht. In my opinion this palette is more close to a traditional palette, instead Chanel palette delivers beautiful shades for a pink smokey look.
I reviewed these eyeshadows also separately in previous videos…
..but I thought that a comparison could be helpful to find your favourite one.
If you love Chanel and Dior cosmetics I have many articles to read on my blog.