CHANEL Holiday 2020 makeup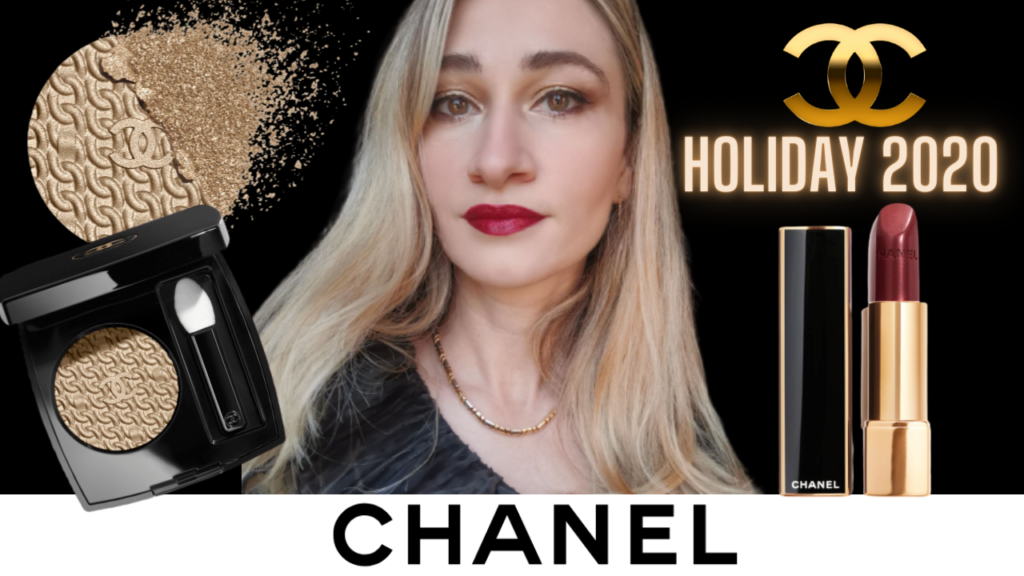 CHANEL Holiday 2020 makeup LES CHAÎNES D'OR , created by Lucia Pica, is now available in stores. In this collection you could find 4 new beautiful mono eyeshadows ombre première infused with gold shades:
Or Blanc
Or Antique
Cuivre Rose
Cuir Brun
There are also a new creation, an illuminating blush " Les chaînes de Chanel", a luminous pink shade flattering every skintone.
Rouge allure are available in 4 news shades:
Or Beige
Or Cuivré
Rouge d'or
Pourpre d'or
Chaine d'Or is the new platinum gold shade for nails
Watch my video for discovering what I bought from this collection and the look I created.
If you are interested in Chanel makeup please don't forget to subscribe to my channel
Discover the Autumn look visiting my blog.
Please follow and like us: