LISA ELDRIDGE HOLIDAY 22 MAKEUP
LISA ELDRIDGE HOLIDAY 22 MAKEUP Collection includes five eyeshadow palettes and five new shades for Velvet Lipsticks and relative lipliners.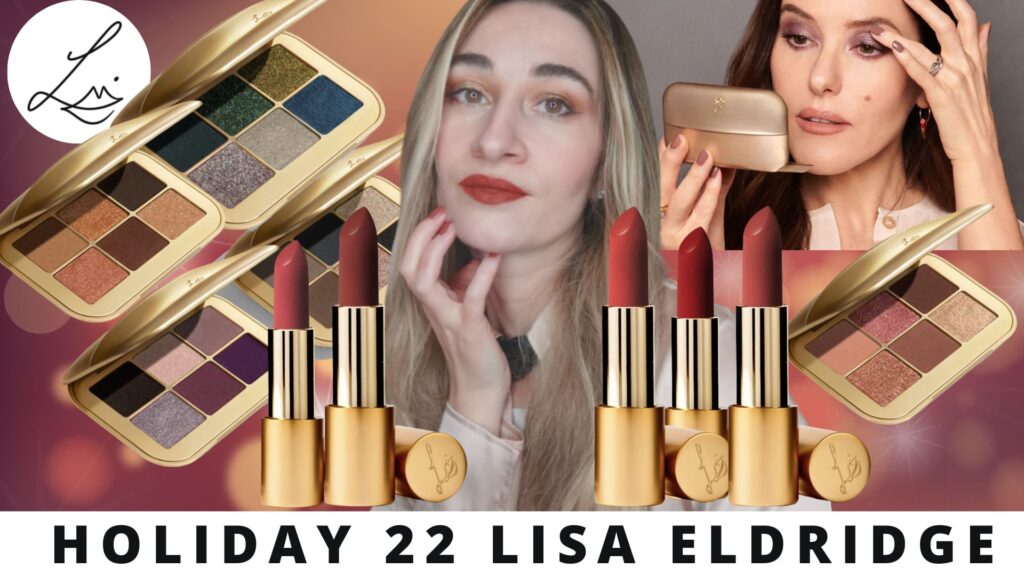 It really looks so special since it's the very first time she launches eyeshadow palettes.

That is to say, it is available on www.lisaeldridge.com and in her Pop up store in London.
The palettes are refillable and customisable, and they have different colour stories:
Cinnabar, Myth, Muse, Vega and Sorcery.
New lipstick shades are: Velvet Pompadour, Velvet Duchess, Velvet Sorcery, Velvet Rain and Velvet Enchantment.

In conclusion on my youtube channel I made an overview and a first look at the collection. You can watch it here.
If you want to discover more about Holiday 22 makeup collection have a look at more contents on my blog.
Please follow and like us: