Lisa Eldridge Summer Makeup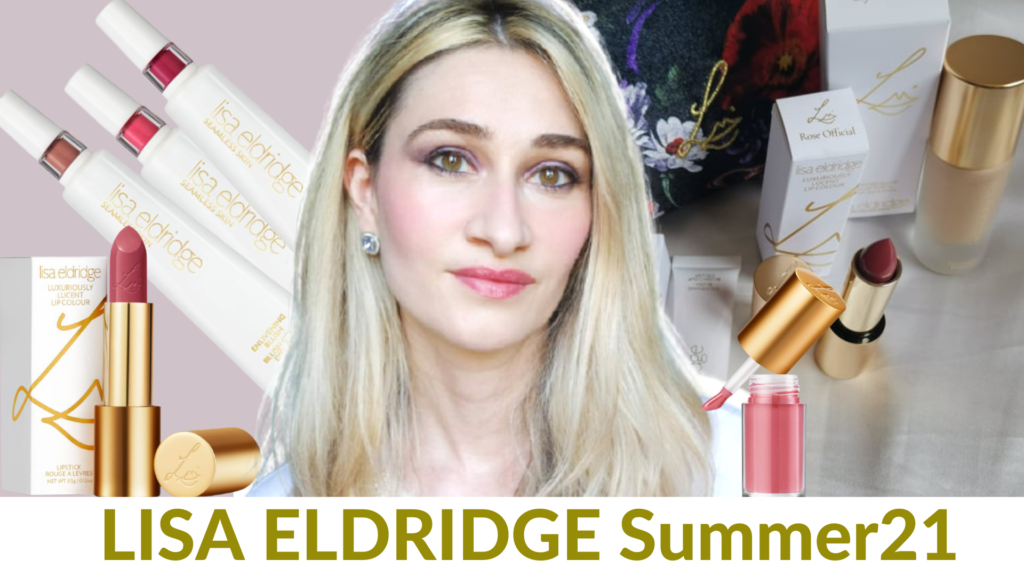 Hi! I finally received my order from Lisa Eldridge and I am so excited to try her new beautiful products.
I purchased:
Elevated Glow Highlighter in crystal Nebula
Enlivening Blush in Pink Poetry
Luxuriously Lip Lucent in Rose Official
I dedicated a video about Lisa Eldridge new makeup collection on my Youtube Channel
You can also read my article here.
In this video I am going to try Highlighter, Blush and new lipstick shade.
I have been very impressed my the amazing texture of Crystal Nebula Highlighter.
The shade is describe like " a light golden champagne and beautifully compliments light skin tones." I noticed that it really adapts to my fair skintone, giving a beautiful flush of light. It's like skin glowing from within.
This products is a skincare hybrid formula with lifting and moisturising actives. It really sets on the skin, giving a soft luminous effect and blurring imperfections.
Enlivening Blush in Pink Poetry is an absolute dream. The color is described "a warm toned, bright pink imparts skin with a refreshingly pretty, true pink blush" and in my opinion it's like a strawberry pink so well balanced.
The creamy texture is so pigmented and it's a hybrid formula with blurring and lifting skincare ingredients.
Luxuriously Lip Lucent in Rose Official was the second lipstick of the range I own. I bought Love of my life when it was released and i totally loved it. So I am very glad to have another shade since I love this formula.
Rose Official is described as a " an alluringly classic blue based, light to medium rose pink" and honestly it is a shade you can't go without!
So i was really happy with my purchase, it was very hard to choose few items from this Lisa Eldridge Summer Makeup launch!
Please keep following me on my Youtube Channel and see you on Instagram ;)!
Please follow and like us: